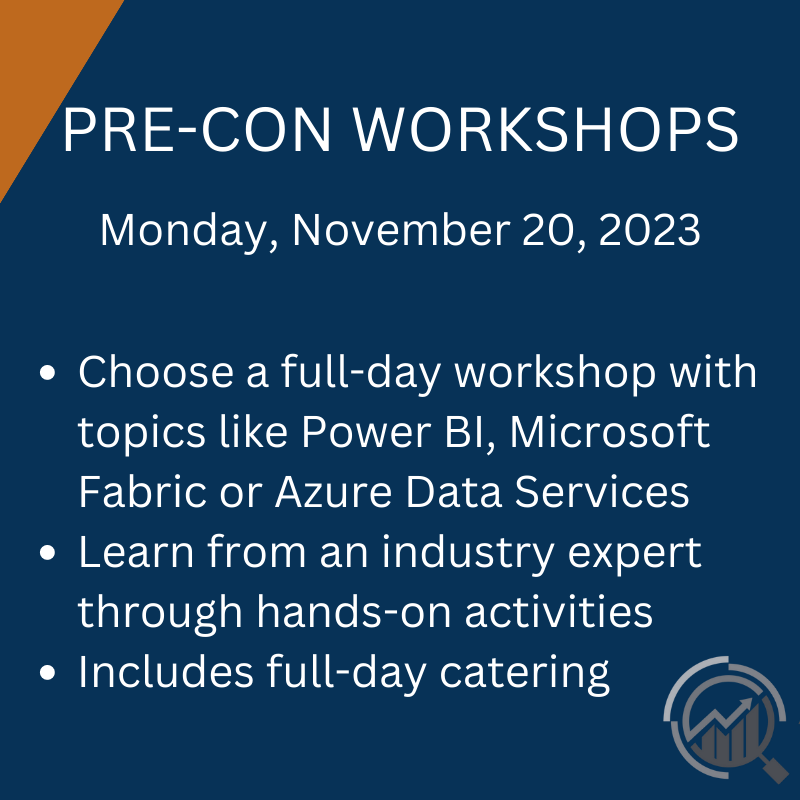 PRE-CON WORKSHOPS – Monday, November 20 – End-to-End Analytics Workshop Using Power BI: An Introduction for Beginners
6 June 2023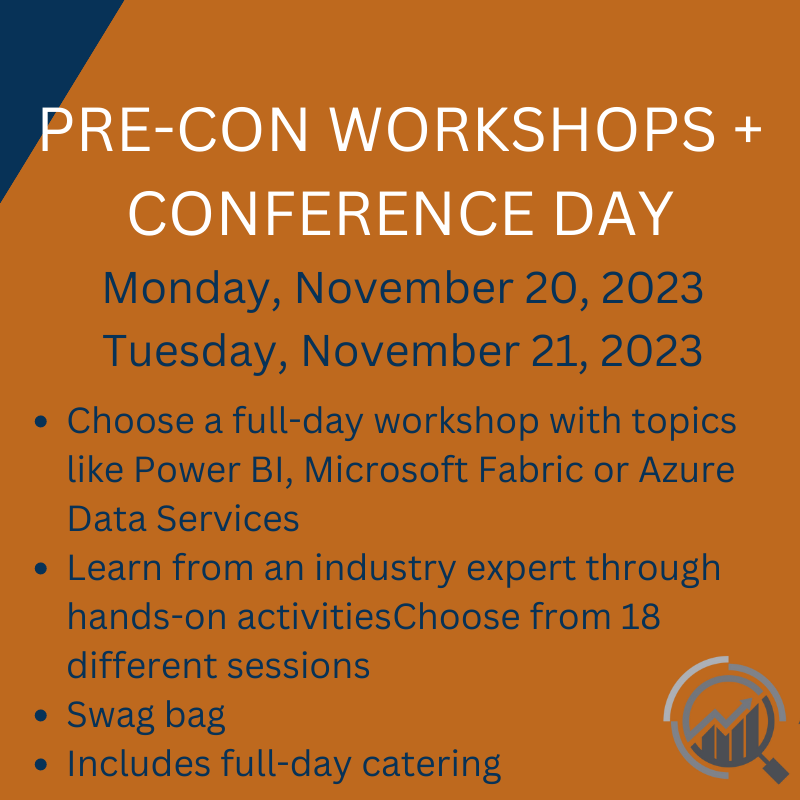 Implementing Chat GPT on Azure for Beginners and Non-Data Scientists + CONFERENCE DAY – Monday and Tuesday, 20 and 21, 2023
6 June 2023
CONFERENCE DAY – Tuesday, November 21
$697.00
Choose from 18 different sessions​
Swag bag​
Includes full-day catering​
Out of stock
Share
Description
Join us for an immersive one-day (Tuesday, November 21, 2023) conference in Brisbane focused on Microsoft Fabric, Power BI, Power Platform, AI, Azure Data Services, and Databricks. This event brings together IT decision-makers, data professionals, developers, business analysts, BI professionals, and consultants for a conference of learning and networking opportunities.
Experience "how-to" sessions, interactive workshops, and inspiring keynotes, all aimed at exploring the latest advancements in data-driven technologies. Discover how these tools can drive innovation, enhance productivity, and transform your organization's data strategies.
Connect with industry peers, thought leaders and experts to share insights, exchange best practices, and learn from real-world case studies.
Whether you're an IT professional seeking to stay ahead in the data-driven landscape or a business leader looking to unlock the power of data technologies, this conference is your platform to connect, share, and learn. Don't miss this exceptional opportunity to gain actionable knowledge, expand your professional network, and embark on a transformative journey toward data-driven excellence.
Secure your ticket now and Level Up Your Data.