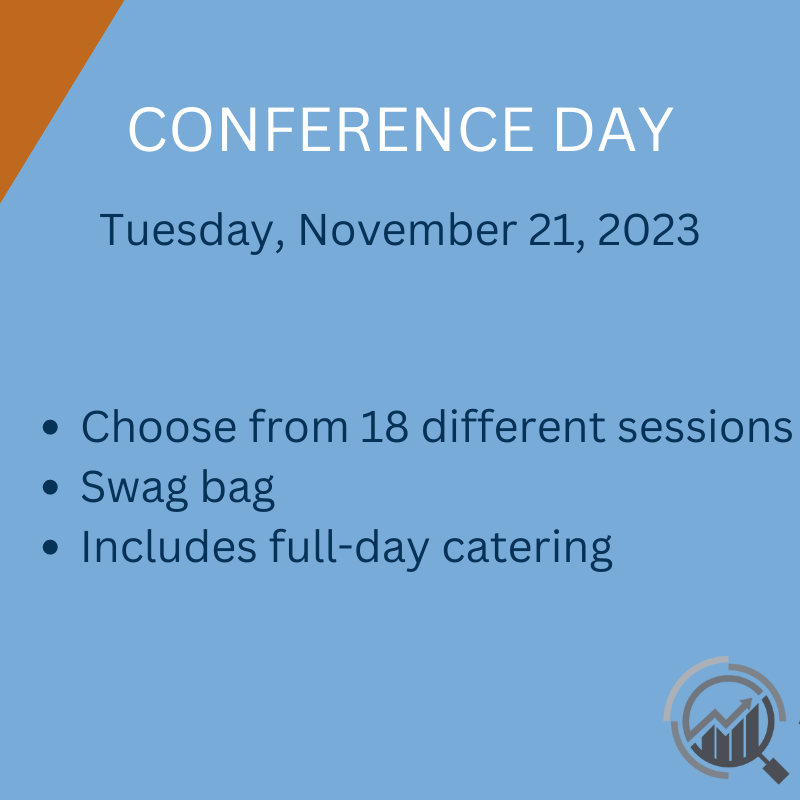 CONFERENCE DAY – Tuesday, November 21
6 June 2023
PRE-CON WORKSHOPS – Monday, November 20 – End-to-End Analytics Workshop Using Power BI: An Introduction for Beginners
$697.00
Choose a full-day workshop with topics like Power BI, Microsoft Fabric or Azure Data Services​
Learn from an industry expert through hands-on activities​
Includes full-day catering​
Out of stock
Share
Description
Choose a full-day workshop on Monday, November 20, 2023.
Enhance your conference experience with our exclusive Workshop Pass, granting you access to a series of in-depth workshops focused on topics such as Microsoft Fabric, Power BI, Power Platform, AI, Azure Data Services, and Databricks. Dive deep into these transformative technologies and gain practical knowledge to propel your organisation's data strategies forward.
Immerse yourself in a workshop led by industry experts, where you'll explore hands-on exercises, real-world use cases, and best practices. These workshops are tailored for IT professionals, developers, business analysts, and BI managers looking to acquire advanced skills and insights in a focused and collaborative environment.
Workshops might be hosted in a different venue than the conference venue.